Accommodation Bookings for Hilltop Camp
Be Amazed and Bewildered by the Beauty that surrounds you while at the Hluhluwe Hilltop Camp
Hilltop Camp Hluhluwe Game Reserve
Hilltop Camp Perched atop a rustic hillock in the heart of South Africa's Zululand, the Hilltop Camp in Hluhluwe Game Reserve welcomes you to a remarkable journey into the wild. Teeming with the Big5 nature, this magnificent camp encapsulates the essence of African wilderness, offering indelible memories.
Hilltop Camp being the largest camp and offering the most amenities possible while within the park. Like, Restaurant, Pool, Game Driver Safari Walks.
Fortunately, Hilltop Camp offers the easiest access (approaching from the north) and is situated relatively close to the Memorial Gate, travel time is approximately 30 minutes depending on the wildlife.
Hluhluwe-Imfolozi Park is a Big 5 Game Reserve and is the largest park of its kind in KwaZulu Natal, South Africa.
Hilltop Camp offers a restaurant, pool, fuel, curio shop and of course some magnificent panoramic views from the deck at the Hilltop Restaurant.
Options Included:
Hilltop Camp Now Offers both self-catering and non-self-catering Chalets.
Breakfast Is Included with all Hilltop Accommodation
A Retreat for Nature Enthusiasts
The Hilltop Camp isn't merely a wildlife reserve. It is a symphony echoing the raw harmony of nature and excitement rare to find. Plus Historic in conservation and Zulu History.
Immerse yourself in the pristine setting of Hilltop at the Hluhluwe Game Reserve, showcasing the Big5 animals and serenity and panoramic landscapes perfect for the wildlife lover in you.
Discover the mesmerizing charm of rustic African accommodation, which blends sublime luxury and natural elements in perfect harmony.
Bask in the warm embrace of authentic South African hospitality as our dedicated staff cater to your needs, ensuring a memorable stay at our camp.
From ecological diversity to thrilling safaris and cosy accommodation, Hilltop Camp has it all..
Easy Access within close proximity to gate
Restaurant, Pool, and Magnificent Views
Can become quite busy in season
Availability due to popularity
Hilltop Camp - Facilities
Extra Cost Hilltop Camp Gate Free
Day Use & Over Night pay an Entrance Fee: R240pp Int
Hluhluwe-iMfolozi Park: Conservation Fee: Overnight Visitors: And day use a Conservation Levy of R240 per adult and R120 per child under 12 years will be charged. South African a discount fee, (R120 per person per day and R60 per child) 
Frequently Asked Questions
4 Bed 2 Bedroom Self-Catering Units
R 4.360
per Night 4 adults
Fans In Rooms & Mosquito Nets

Open Plan layout With Braai & Deck
2 Bed 1 Bedroom Self-Catering Units
R 2.160
per Night 2 Adults
Fans In Rooms & Mosquito Nets

Open Plan Layout With Braai & Deck
Rondavel Self-Catering Units
R 1.160
per Night 2 adults
Fans In Rooms & Mosquito Nets

Open Plan layout With Braai

Comunal Kitchen & Showers
2 Bed Non-self-Catering Units
R 2.160
per Night 2 adults
Fans In Rooms & Mosquito Nets

Small Fridge & Kettle No Braai
What customers are saying about ...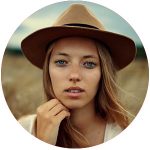 "We had a one-bedroom chalet, breakfast was included and was very good. We loved the layout, much bigger than we anticipated and the high thatched ceiling was wonderful to look at. The deck was great as nyala wandered around in the area below us."
— Pam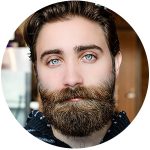 "We stayed in the two-story houses with two bedrooms, a living room, kitchenette, and a deck. They were clean and comfortable, plenty of space, with TVs available. Air conditioning worked well to keep the house comfortable."
— Eric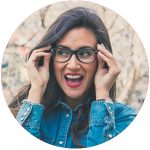 "Just spent 3 wonderful days at Hilltop and Hluhluwe. The accommodation and food were excellent, the location was amazing and the staff where so friendly and well trained. Can't wait for next visit"
— Kay
Some of the magnificent sightings while in the Hluhluwe-Imfolozi Park