Big 5 Game Reserves in KwaZulu Natal
Big 5 Game Reserves in KwaZulu Natal
KwaZulu Natal, South Africa has to be one of the most popular Big 5 Destinations in South Africa. With it's temperate climate, ease of access, variety of Big 5 Reserves and incredible beaches travelers are fast adding this province to their itinerary. No where else in South Africa can one enjoy such a variety of Bush & Beach Big 5 Safaris.
The top Big 5 Game Reserves in KwaZulu Natal has to be undoubtedly the Hluhluwe Umfolozi Big 5 Game Reserve. This reserve or park is the largest in KwaZulu Natal and is 96000 hectares. Compared to the largest reserve, the Kruger National Park Hluhluwe Umfolozi offers easier self drive and safari options.
Why do so game reserves have the Big 5 Animals while other reserves do not?
Carrying Capacity of Wildlife (the area of the park has to be sufficient in size)
Fauna & Flora (not all animals can survive in specific reserves)
Water sources (having adequate water is paramount)
Pro-Creation (predators do consume large amounts of wildlife)
Area to roam (certain wildlife need larger areas in which to roam and hunt)
The above contributing factors are but a small summary of factors needed to have the African Big 5 within certain game reserves. Conservation is critical and experience needed is paramount.
KwaZulu Natal is fortunate that such massive conservancy areas where dedicated to such areas. Hluhluwe Umfolozi Game Reserve being the very first such area. Initially the game reserve was not a Big 5 Reserve due to hunting that had transpired in the past.
Furthermore the Hluhluwe Umfolozi Big 5 Game Reserve was the reserve that saved the Rhino from near extinction when less than 100 Rhinos roamed the Earth in the early 60's.
The Game Capture Team to date are still utilizing techniques founded in those years. For those interested in more information should travel to the Centenary Centre in the Umfolozi Game Reserve where some splendid information, pictures and models may be found.
Big 5 Game Reserves in KwaZulu Natal, South Africa Public
Umfolozi Big 5 Game Reserve
The Umfolozi Big 5 Reserve is set to the South of the Hluhluwe Big 5 Game Reserve. Both game reserves where previously separated however today have been joined and may be enjoyed as one game reserve. 
The Umfolozi is larger in size and easily accessed from Durban (Nyalazi Gate). Home to the Big 5 Wildlife, Cheetah and Wild Dogs. The Umfolozi is also home to one of the largest wilderness areas in which one may enjoy guided overnight hikes.  
Hluhluwe Big 5 Game Reserve
The Hluhluwe Big 5 Game Reserve as mentioned above is in the northern side of the park. A bit smaller in size the Hluhluwe Game Reserve still makes for some astounding and incredible Big 5 sightings. Amenities in the Hluhluwe Game Reserve includes the Hilltop Camp with Restaurant, Curio shop and Accommodation. 
Big 5 Game Reserves in KwaZulu Natal, Amazing Sightings Await You
Big 5 Game Reserves in KwaZulu Natal, South Africa Private
Best Safari Deals in the Umfolozi
Heritage Tours & Safaris would like to invite you on one of our incredible Big 5 Safaris into the Umfolozi Game Reserve. Departing daily we go in search of the African Big 5, all safaris are conducted in Open Game Drive Vehicles and all safaris include some scrumptious meals while out in the Bush.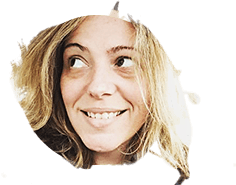 Over Night Safari Packages
LOOKING FOR THAT MAGNIFICENT BIG 5 GAME RESERVE SAFARI PACKAGE, HIGHLIGHTING THE VERY BEST THAT KWAZULU NATAL HAS TO OFFER