Big 5 Safari South Africa
Big 5 Safari South Africa
Big 5 Safari South Africa, let the journey and excitement begin. For magnificent and incredible Big 5 Safaris South Africa has to be on the top of the list.
South Africa on Safari
African Big 5
Big 5 Safari South Africa
Witnessing any wildlife while out on a safari can only be magical however seeing the African Big 5 for the first time will undoubtedly be embedded in ones memories for life. From the elusive Leopard to enjoying Elephants trumpeting. Each one of these animals have something special and off course we all have a favorite. 
We have compiled a dedicated informational page on the African Big 5 should you like to learn some more amazing facts and info. 
Big 5 Safari South Africa, which Park is the Best
South Africa boasts numerous areas where one may enjoy a glorious Big 5 Safari and it is for that reason that we would like to introduce you to the Hluhluwe-Imfolozi Park. This park is situated in the heart of Zululand, South Africa a mere 2,5 hrs north of Durban making access incredibly easy. This park also happens to be the oldest proclaimed reserve in Africa. 96000 hectares in size and home to not only the African Big 5 but numerous other amazing and incredible wildlife species.
The Hluhluwe-Imfolozi Park is the second most popular park in South Africa after the Kruger National Park. Make no mistake Kruger National Park is quite simply breathtaking however as many a traveler has experienced first hand it may just be to large in size that sometimes makes it difficult to enjoy. The reason being for this bold statement is that one needs to know exactly where it is that one needs to travel to during a specific time of the year. Yes the wildlife (not all) do migrate through this park making it difficult sometimes to encounter certain species. It is for this reason that we feel Hluhluwe-Imfolozi Park may just be the best park on Earth. The size of the park makes it easier to enjoy and with incredible infrastructure easy to navigate making the sightings easier. Please do not however think that Big 5 sightings are guaranteed in any park. This is not the case. As one ranger once told me if you want a guarantee then maybe you should visit a Zoo.
Hluhluwe-Imfolozi Park is situated approximately 50 km from the coast (Indian Ocean) and therefore subtropical weather may be enjoyed year round with February being the warmest month. It is during this time that you may come across what we refer to as Zululand Xmas Trees when the Lions climb into the trees for some spectacular sightings.
The Hluhluwe-Imfolozi Park is a national park and therefore open to the public. Numerous picnic spots and hides make for some exciting viewing of the wildlife as all of these areas have been specifically picked. However please do take note that the picnic areas are not fenced off which undoubtedly makes things a bit more interesting.
Always make sure you are the only one in the picnic areas. These White Rhinos where witnessed in the Sontuli Picnic area in the south. For some fantastic information on both the White and Black Rhinos.
May one say a park is a park or even a Big 5 Safari to South Africa is just well just that ? Their are of course numerous factors that contribute to a park. Size being one, situation, fauna and flora contribute to the wildlife species found within the park and then water being one of the primary factors. South Africa is divided into 9 provinces each with varying fauna and flora and rainfall. Therefore not all parks in South Africa are Big 5 Safari Parks.
Other wildlife that one may encounter while out on a Big 5 Safari in the Hluhluwe-Imfolozi Park may include Wild Dogs, Cheetah of the larger predators besides the Big 5. It is estimated that Africa is home to some 5000 wild dogs and a mere 500 in South Africa. If you are interested in these amazing predators then the South (Imfolozi) in the park has to be one of the very best places to witness them while in South Africa. When it comes to Cheetahs one be surprised that only 7100 are left in Africa and between 1200 and 1300 in South Africa.
Big 5 Safari South Africa
African Wild Dogs:
Alpha breeding pair in charge of the group
Almost never fight among st themselves
Wild Dogs are nomadic and can travel up to 50 km in a single day
Hunts are 80 % successful which is incredible
Cheetah:
Fastest land animal 113 km/h
Adults weigh approx 21 to 72 kg
Cheetahs have between 2000 and 3000 spots which are used for camouflage
Cheetahs can survive on one drink of water every 3 to 4 days
Big 5 Safari South Africa with Heritage Tours & Safaris
Heritage Tours & Safaris was established in 2003 in St Lucia KwaZulu Natal. The company offers a wide variety of Big 5 Safaris in South Africa (Hluhluwe-Imfolozi Park). Todate the company is the largest privately owned safari company in the area with a ever growing fleet of open game drive safari vehicles. Departing daily into the Hluhluwe-Imfolozi Park on safari they offer Half Day Big 5 Safaris and Full Day Big 5 Safaris. All of the safaris are catered for and therefore all one has to do is sit back and relax. The companies reviews are of a high standard ensuring all clients of the service levels at all times.
Heritage Tours & Safaris was also the very first company to offer a Big 5 and Boat Safari in the area. This Big 5 safari (Half Day) and then a Boat Cruise on the St Lucia estuary offers one a unique perspective of the area.
The company offers a multitude of Big 5 Safaris both day and overnight South Africa Big 5 Safari Packages. All overnight packages are inclusive of all accommodation (4 star bnb) in St Lucia, South Africa's very first world heritage site. The area also boasts the largest free roaming Hippo population in South Africa. So don't be surprised when one comes across these amazing animals at night as they graze. The company opened it's own Bed & Breakfast and therefore pricing for all packages are incredibly competitive as no third party add ons are involved.
Should you be interested in travelling to South Africa and wanting to experience true Africa then their is really no better area to enjoy than Zululand.
Big 5 Safari South Africa
Big 5 Safari
Half Day
All inclusive, catering, gate levies and Wild Life.
Big 5 Safari
Full Day
All inclusive, catering, gate levies and Wild Life. 
Big 5 Safari & Boat
Full Day
More than you may imagine, true African. 
Big 5 Safari Packages
DAYS 1-7
See exactly whats on offer.
Overnight Safari Package
2 Nights
Overnight Safari Package
3 Nights
Overnight Safari Package
4 Nights
Big 5 Safari Packages
DAYS 1-7
See exactly whats on offer.
African Big 5
Lion
African Big 5
Leopard
African Big 5
Elephant
African Big 5
Rhino's
Best BNB Deals
At Heritage House (St Lucia)
Set in the heart of St Lucia, South Africa's very first world heritage site a mere 54 km from the Hluhluwe-Imfolozi Park the ideal accommodation for your next Big 5 Safari Adventure.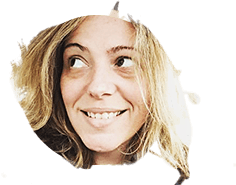 For OUR Full List of Big 5 Safari Options